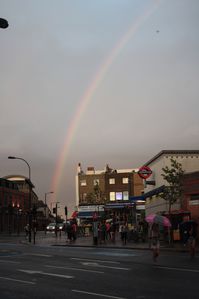 With the chance to spend the week in a spare room at Tom and Glenns place, as we couldn't move into our own place till the following Saturday, we made our way there We dropped our bags and the boys headed out the infamous Church in Clapham Junction. The only way to describe the Church is "MENTAL" it's a pub that's only open for five hours a week on a Sunday afternoon. Think the biggest, craziest fancy dress, house party times it by a hundred and that's the Church. Complete with strippers, a fat naked priest as MC and your complementary plastic bag to carry your drinks round in. It is pure Aussie bogan in the heart of London. Simone stayed behind to put together her resume and find us somewhere to stay again, as the spare room fell through. Thanks Tom… So again we moved, to a hostel in Bayswater, inner London just down the road from Hyde Park. The following week is pretty much a blur of, looking for work, waiting for phone calls, getting work, working and moving from room to room in the hostel, as well as minimal site seeing, sticking to our strict budget. Ben started work on the Tuesday for Aussie Tilling a high end tilling company in central and west London. It became apparent very early on that tilling in London was a world away from tilling in Melbourne. Simone had a handful of interviews with agencies and landed some random temp jobs before a contract in HR. Monday sees Simone perform her last shift in a very large retail store called Topshop. It was a brief affair, thank god. (one of those random jobs) Mental note to self…….. Just because I worked in retail five years ago doesn't mean I can jump in the deep end again and handle a end of financial year sale in the busiest store on Oxford St! Bloody Shit, the people, were mental, and after 26 hours of picking up after them so was Simone.
By far the highlight of the week is landing our own room at the first place we looked in Clapham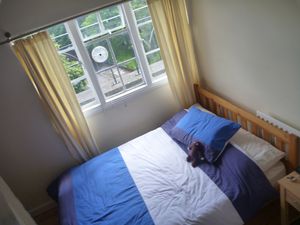 . Our room is our little sanctuary after a hard day of work and navigating our new city, as is the couch with wine in hand chatting to our lovely flat mates Brian and Tina who are from Ireland. The weekend saw us settle in our new place and perform all the little homely things we'd been missing such as our first weekly food shop, with no car, going linen shopping for our bed among other nesting tasks. Ahhhh… As mid week arrives Simone begins HR role at The Financial Ombudsman Service. The head office were Simone is based is located at Canary Warf, a new harbor side business district similar to the dockland in Melbourne. It's about 40mins away from our new home by tube. The role is as a HR Wellbeing Advisor, in the rewards team which makes up the 27 strong HR team, yep that's a whole classroom, what a luxury having so many HR people in a room at once. The main gist of the role is to advise on wellbeing and develop strategies surrounding it.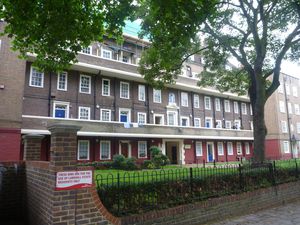 As we had always promised ourselves moving overseas was to be the start of our "Secret Life Of Us" phase. For those unfamiliar with the Australian TV drama, Secret Life of Us, it has to be one of the best aussie shows of the early 2000's if not all time, based in St Kilda. The motto of the show is, work to live, can't wait for the weekend which il drink my way to throughout the week. As often as we can we have been catching up at random tube stations and going for a drink or two at a random pub or bar. This is what our hard saving has been for, the freedom is great.