England - London (September)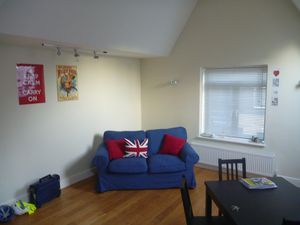 This weekend we had two missions. The first was to decide on where we would be travelling for a month or so after Oktoberfest. The second was to get to the elusive IKEA so we could look at stuff for our new place. After much discussion and debate we finally had a destination to travel too as well as a plan in place to do so and it's all booked and locked in. We would do five days in Munich, Germany for Oktoberfest then fly to Istanbul, Turkey to spend a few days on our own before doing a bus tour from Istanbul to Split in Croatia. This would include visits to Greece, Albania and Montenegro on the way as well as Bosnia Herzegovina in transit. With a few extra days in Split Croatia on our own we would then get an overnight train to Ljubljana in Slovenia where we would stay for a night, before boarding a day train through Austria on route to Prague in the Czech Republic. Once arrived in Prague we would spend a further few days on our own exploring, after which we would commence another bus tour with Busabout which would include Poland, Slovakia and Hungry. Our final destination would be Budapest where we would spend four days. A bit of a mouth full but now it's finally booked; we are starting to get excited.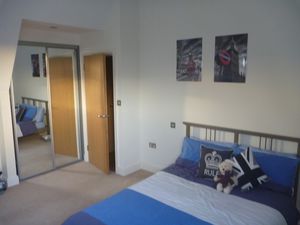 IKEA on the other hand proved to be a bit harder to find, and it was just as much a mission to get to the Wembley store the week prior as it was to get to the Croydon store. We took a bus from Clapham High Street, (our main street) towards Croydon south west from London. All we had was a town name as to where the store was, so after an hour and a half bus trip we found ourselves walking aimlessly around the main streets of Croydon, asking strangers directions only to find we needed to board another bus back the way we came to get to IKEA. Once we found it from a distance we walked into the building from behind, where the bus had dropped us. The back of IKEA is apparently a gypsy campsite; there were caravans, mangy dogs, scruffy looking women, drunken singlet wearing men and some scummy kids casting spells on us as we walked by. One girl, at least we think that she was a girl threw a bowl of what we thought was tomato sauce at Simone in a prank, luckily it narrowly missed her head and sailed over us. Quite startled we quickened our pace and decided to find an alternate route for the way home. Once we finally got into IKEA we looked around and bought a few necessities like a doona and pillows but for the most part things that we had planned to buy turned out to be cheaper at the local Asda (supermarket). The whole expedition was almost a waste of time until we found the way home; a tram stop out the front, a ten minute tram ride then a 20 minute train trip home. At least we know how to get there for next time.
Over the next day or so we packed our stuff and cleaned our room ready to move into our new place. The two bags we left home with have now grown into two van loads of stuff. With the help of Glenn and Tom we moved all the bags down stairs and around the corner into our new pad. Over the next three days we settled and nested as best we could enjoying our new place, decorating it and making it our own. But no time to get properly settled though, because in a few days the big trip starts and we are on the road again for about 5 weeks.