England - London (August)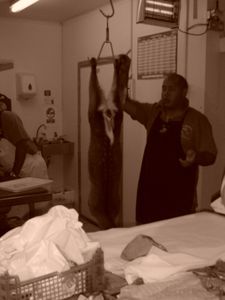 London Bridge is falling down falling down; London Bridge is falling down my fair lady. We couldn't think of another line to start this entry, even though we visited Tower Bridge not London Bridge, but it will do. London Bridge is actually very plain, with Tower Bridge is much nicer in terms of appearance. It was again another packed weekend of sightseeing with only four years and nine months of the visa remaining there wasn't long left. 1 pound, 1 pound, 1 pound a lovely bunch of bananas 2 pound for a box. As we wandered through the amazing and sumptuous Borough markets our mouths watered and our taste buds tingled with delight. With a huge selection of fresh produce on offer there was many a delicacy to try including; mushroom pate, goats milk ice cream and beef jerky just to name a few. With stall holders all vying for our attention it was a foodie's delight. After buying a small container of mixed flavor olives to nibble on for nourishment as we weaved in and out of displays, we were amazed at the large range. We even saw a deer being skinned and carved which wasn't the nicest. After a short walk out of the markets and along the Thames we were at Tower Bridge exploring the quaint souvenir shop and reading about the history of the bridge. Situated right in the foundation of the bridge was a small café which had great views, so the four of us thought what a great place to stop. With drink in hand and nachos on the table it was time to think about what adventure was next.
With lunch over Tom, Glen and the pair of us tore down the street to jump on our all time favorite bikes…. the Barclays hire bikes and rode tour de France style (time trial sprint leg) to Harrods to check out what the famous store had to offer. After passing Big Ben, the London Eye, Houses of Parliament and Trafalgar Square for what felt like the 50th time since we've been living here (travel snobs we know) we finally made it to our destination. Harrods was huge and quite expensive! We wandered around the food hall, wow this whole entry is really turning into being all about food! Actually come to think of it our whole blog heavily features food, but we can't help it. Moving on we finally made it to the Harrods official souvenir shop where we bought a few goodies. It was amazing. The weekend also saw us discover our fav tapas restaurant in Clapham (yes there are a few) and we, Sophie, Jeremy and friends gorged ourselves on what seemed like a million plates and jugs of sangria at Carmen's, God love her. She's not real it's the name of the restaurant. The remainder of the weekend was spent collecting travel brochures and planning our big trip. We still don't know where to go, but we've narrowed it down to Africa, Morocco, Scandinavia, Russia or may be Turkey. Ok we will shut up now.